Last Sunday while we enjoyed a yummy Chick'n & Waffle Party, our friend AHOL SNIFFS GLUE took the time to freshen up his sun-bleached mural on Sweat's side wall. 3 layers later, and it looks fantastic!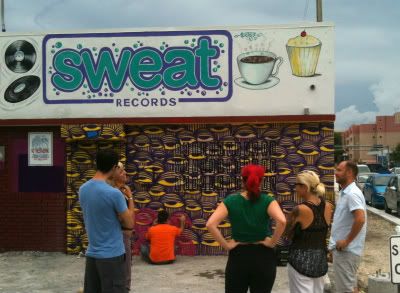 Finished!
Method in Motion Captured by Monkey Nutz
Ahol's work can also be found promoting the Wynwood Art Fair, in an awesome photo piece by Jipsy for The Feast, and and this recent New Times interview.