FRIDAY, MAY 28 / 8PM-11PM / $3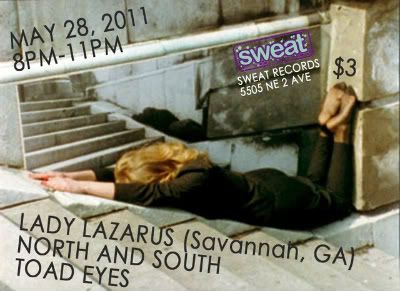 Lady Lazarus is a one-woman band / home-taper for fans of  Mount Eerie,
Beach House, Cat Power, Grouper, and other practitioners of low-volume methods. North and South and Toad Eyes are rock bands (post- and psych-, respectively). Here is the event on Facebook.