TREMENDOUS batch of new releases and restocks in at Ye Olde Record Shoppe.
Broken Social Scene – Forgiveness Rock Record LP
"The endlessly creative and surprisingly fluid Forgiveness Rock Record dispels any notion of opportunism by sticking to what the group does best: crafting clever, ramshackle, occasionally soaring bedroom pop songs (listen close for sirens) in a big expensive studio. Bolstered by a handful of evenly spaced, arena-sized rockers like "World Sick," "Forced to Love," "Ungrateful Little Father," and "Water in Hell," the remaining ten tracks flip through genres like a picture book, pausing only to pencil in the occasional instrumental, one of which ("Meet Me in the Basement," with its huge strings and "guitarmonies") elicits bigger goose bumps than some of the singalongs." – allmusic
Deerhoof – Deerhoof VS. Evil LP
"The musical equivalent of hormones raging out of control, it explodes out of the speakers with its gawky triumph and inflamed sentimentality. These are songs that practically demand that you dance and sing along (however elastic the rhythms, or abrupt the melodies). To document their musical "coming-of-age" the band members could only trust themselves. Besides their cover of an obscure Greek film soundtrack instrumental ("Let's Dance the Jet"), and a song done for NY artist Adam Pendleton's documentary film installation BAND ("I Did Crimes for You"), these songs were completely self-recorded, mixed and mastered in practice spaces and basements with no engineers or outside input." – Polyvinyl
Way, way, WAY more music after the jump.
Carl Sagan – A Glorious Dawn 7"
Conan O'Brien – And They Call Me Mad 7"
A pair of curious singles from Jack White's (White Stripes, Raconteurs, etc) Third Man Records. A Glorious Dawn features a new age remix of selected excerpts from Carl Sagan's Cosmos. Conan O'Brien's And They Call Me Nuts, part of Third Man's "Green Series" singles featuring spoken word, captures the internationally renowned entertainer's personal spin on the Frankestein legend. Side B features an interview with CoCo conducted by none other than Jack White.
Nicki Minaj – Pink Friday LP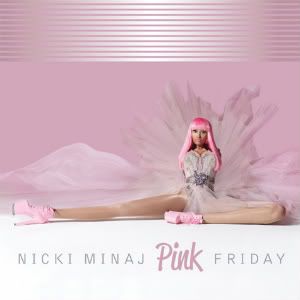 Nicki Minaj is like a female Weezy or po-mo Trina, and her debut solo full length captures her experimental flow and subject matter in all of its schizophrenic glory.
Mojo Magazine – Neil Young Special Edition
This Month's issue of Mojo features an extensive interview with one of popular music's most storied and revered artists. Comes with a bonus CD featuring covers of songs from Young's Harvest LP.
MORE NEW RELEASES @ SWEAT
Gil Scott-Heron / Jamie xx – We're New Here LP
Titus Andronicus – The Monitor LP
Creep – Days 12"
La Sera – La Sera LP
Tennis – Cape Dory LP
Bright Eyes – The People's Key CD
Cut Copy – Zonoscope CD
LCD Soundsystem – London Sessions CD
Off! – First Four EPs CD
LOTSA RESTOCKS
Animal Collective – Strawberry Jam LP
Arcade Fire – Neon Bible LP
Belle and Sebastian – If You're Feeling Sinister LP
Belle and Sebastian – The Boy With The Arab Strap LP
Big Black – Il Duce 7"
Big Black – Heartbeat 7"
Black Flag – Jealous Again 10"
Black Flag – Nervous Breakdown 7"
Cat Power – Moon Pix LP
Cat Power – You Are Free LP
Cat Power – The Greatest LP
Cat Power – Jukebox LP
Earth – Earth 2 LP
Florence And The Machine – Lungs LP
Funkadelic – Maggot Brain LP
Hair Police – Strict 7"
Husker Du – New Day Rising LP
Minutemen – Paranoid Time 10"
Van Morrison – Moondance LP
Pavement – Slanted and Enchanted LP
Pavement – Crooked Rain, Crooked Rain LP
Ramones – Ramones Mania LP
Ramones – Rocket To Russia LP
Thee Headcoatees – I'm Happy 7"
Thee Headcoatees – Plane Pour 7"
Kurt Vile – Childish Prodigy LP
Yo La Tengo – I Can Hear The Heart Beating As One LP
AND MORE!