Sweat is proud to announce that we are the inaugural pick-up/drop-off site for Jai-Alai Magazine, a new Miami-based, hyper-collaborative literary publication. Featuring poetry, fiction, essays and black&white photography, Jai-Alai is produced by University of Wynwood Press. Each issue will be sold in artist-designed drop-boxes that double as the magazine's submission system. These drop-boxes are the only way to pick up a copy of the magazine or submit a piece for consideration. Sweat's drop-box is designed by Autumn Casey.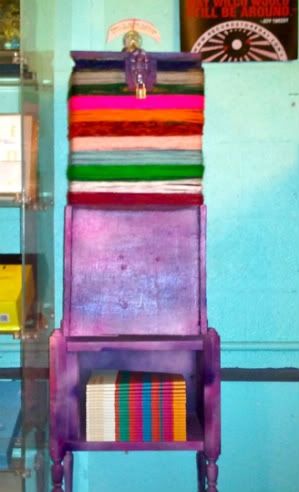 Jai-Alai Magazine #10
The magazine will be published biannually beginning with the Spring 2011 Issue (#10) and ending with the Fall 2015 issue (#1). Each issue is a hand-numbered edition of 300, with a series of interlinking covers designed by designed by kaleidoscope.  Read more about Jai-Alai Magazine here.