This week is all heavy hitters: long-awaited returns, deluxe packaging and variant covers!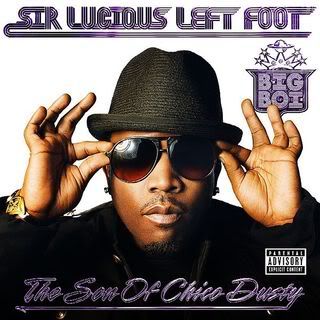 The solo debut (not counting OutKast's now-canonical Speakerboxxx/The Love Below double LP) from Big Boi is finally here and on heavy rotation in the store. Sir Lucious (Loo-Shus) Left Foot: The Son of Chico Dusty is loaded with lots of OutKast flavor/sensibility, a handful of 2010 swagger (yes, there is some autotune) and, most importantly, banger after banger after banger. The picture above is the cover of the CD. Swing by to check out the LP version's old-school style variant cover.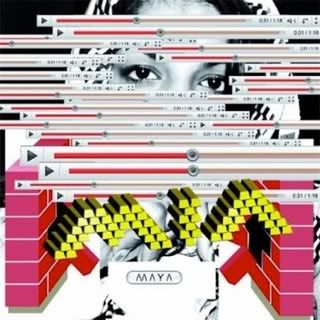 M.I.A.'s /\/\ /\ Y /\ is one of the most anticipated records of the summer (maybe of the year?) and we've got so many versions! There's your standard LP of course, then there's the CD, then there's the Deluxe CD (crazy hologram + songs not on the standard version of the album), then there's the remix CD, XXXO: The Remixes. Something for everybody!
What do David Lynch, Danger Mouse, Sparklehorse and Vic Chestnutt all have in common? The answer is the sprawling ephemera pictured above: Dark Night of The Soul, the epic, multimedia collaboration that even had it's own show at Art Basel. Finally released after a year of legal hiccups, this super deluxe box set edition comes with: a double LP version of the album, a CD version, an instrumental CD, a poster, lobby cards and a 48-page 12×12 booklet. For those on a tight budget, we've got a standard CD version of the album as well.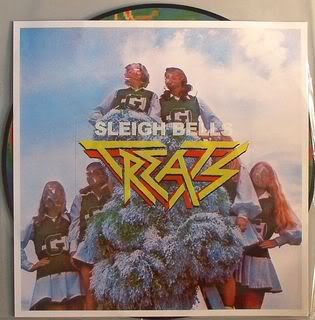 Did you know that experimental pop duo Sleigh Bells is ex-Poison the Well? And did you know that Sweat has copies of their white hot new LP, Treats, on picture disc?
This gem gets a little less buzz on the blogosphere than the other records in this week's roundup, but it's oozing with so much soul that we had to let you know it's back in stock. La Vie En Rose is an excellent collection of Edith Piaf's cabaret-influenced French pop, suitable for long time fans and casual listeners alike.