We've got lots of great stuff coming up for Fridays at The Vagabond…We already enjoyed really (really!) great sets from Life Of Seals and Sweet Bronco, this week we've got guest DJ MGA back in the house to rock the decks in the main room!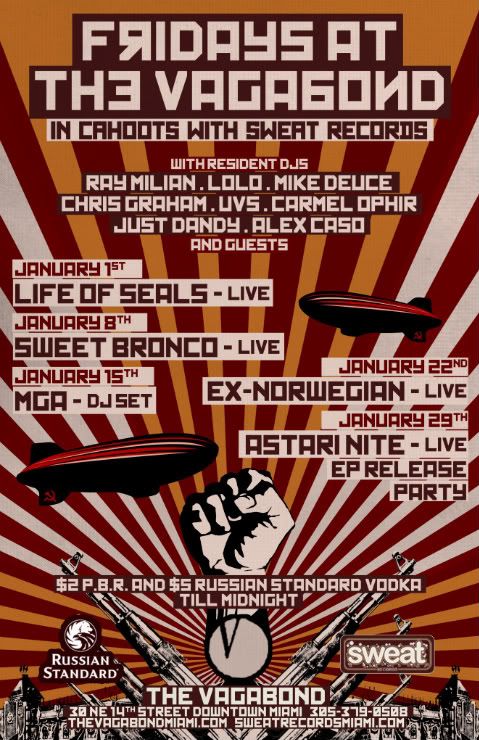 Coming up…next week is tuneful Miami trio Ex-Norwegian, followed by Astari Nite celebrating the release of their new EP (and their song's inclusion in RockBand 2), and then dreamy "chillwave" act Million Young on Friday, February 5th.
All that and three areas of great music, our guy Mo serving up impressive edibles in the Garden, and in case you hadn't heard our current Fridays drink specials are $2 PBRs or $5 Russian Standard vodka cocktails from 10pm to midnight!  That also happens to be the Sweat set time (with either myself or Just Dandy) so arrive early to beat the line, hear some fresh new music and imbibe on the cheap.
Remember: Fridays loves you. No dress code, no bs, just come as you are.