This Saturday night we don't really need to elaborate much, we just need to tell you to get your behinds down to The Vagabond because two of Miami's best acts are playing live – RACHEL GOODRICH + AWESOME NEW REPUBLIC! Both of them have toured extensively this year so come out for a sure-to-be-all-out-amazing local holiday show.
Not only that but guest DJ Lauren Flax from NYC will be guest-starring on the decks after the bands.  In addition to producing her own tunes, she's remixed Men, Telepathe, and more and has been Fischerspooner's touring DJ!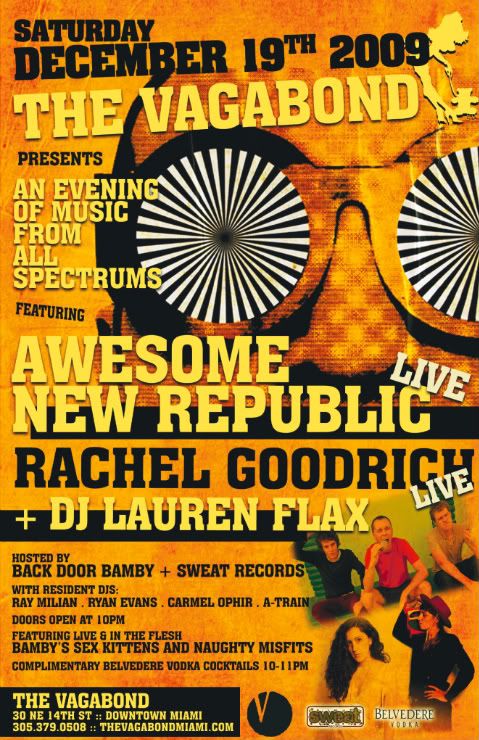 This show was originally supposed to be at the Awarehouse but a certain clothing company with loose morals usurped the space.  C'est la vie but big thanks to the always-inviting Miss Bamby for coming through and hosting the show.