It's Monday and Basel-related festivities are already underway – check out these three early shopping-related options in the Design District.
Tonight is the Jewelry Salon at NDS, a wearable art event at local designer Nektar De Stagni's shop!  Come check out limited jewelry pieces by Miami artists like Hernan Bas, Cristina Lei Rodriguez, Martin Oppel and more. Starts at 7pm at 155 NE 38th St, Suite 102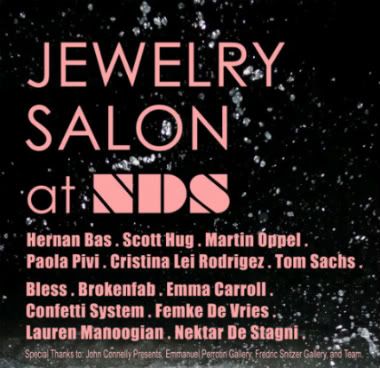 Tuesday evening, Miami's purveyors of art and magical plushes FriendsWithYou invite you to "Shop Happy" at the grand opening of their new flagship boutique! There will be lots of new limited edition swag in addition to their classic merchandise, AND visitors receive at free Super Malfi with any purchase!  Artist signing starts at 6pm and the event goes until 10.  FWY headquarters is located at 3930 NE 2nd Ave, Suite 202.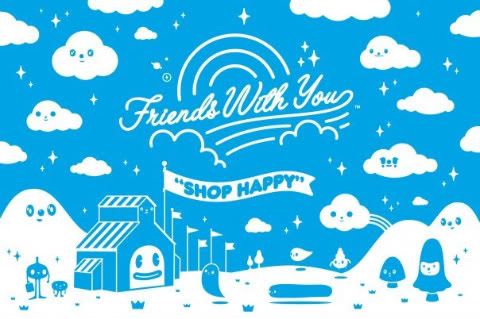 Then, cruise around the corner to the opening of the Duncan Quinn pop-up store, visiting Miami for a limited time.  This 6,000 sq ft space features a lounge, a full-size croquet pitch, vintage motorcycles, complimentary Hendrick's cocktails and more mod atmosphere.  Goes on every night this week from 6pm on.  RSVP to miami@duncanquinn.com and swing on by…