TONS of awesome new releases have been emerging from right in our backyard.  We're going to be turning you on to as many of them as possible in the next few weeks.  This one you don't even have to buy…
BLACK BOBBY is the alias of Miami-based MC Larry Harris, Jr.  Originally from DC, this Harvard grad was about to start running for seats but realized his calling was to run rhymes and move seats!  He's all about preserving the original spirit of hip hop – his album has no grandstanding foolishness, no bling-worship, and no features – it's just one man rapping right over some classic beats and reminding you what hip hop is all about.
Start listening here and read more below:
In his own words:
Black Bobby's first mixtape, Phat Kid Tendencies is totally FREE and comes after three long years transitioning from politics to the music industry.  Phat Kid Tendencies is just straight up real hip-hop utilizing freestyles over familiar classic beats, original songs, and re-interpretations of some of Bobby's favorite tunes.  Anyone who loves classic hip-hop will appreciate the mixtape.  Phat Kid Tendencies is Bobby's life work, is based on his real life, and can be most aptly described as "when keeping it real goes right."  Phat Kid Tendencies has no features and was recorded by Block Royal in their Miami studio.
Download the album version here at BB's Bandcamp
-or-
Download the mixed version by Miami's own DJ D-UP here (link for one big file at the bottom)
Big cover images are on the site so you can print your own CD if you want!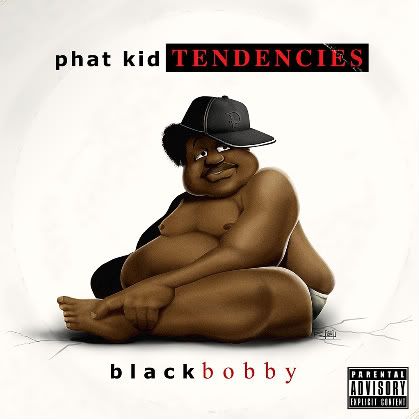 Here's his website, Facebook page, and you can catch Black Bobby flowing live too! He's performing at the Miami Independent Thinkers event during Art Basel on Sunday, December 6th at the Mitrani Warehouse.
And hey, be awesome and pass this on.  You know you have a friend who loves hip hop so spread the love!