By popular demand, tomorrow at Sweat we're hosting a VEGAN POTLUCK!  At Sweat #1 we had a couple vegan fests that were full of great food and great people, so we're super excited to do it again.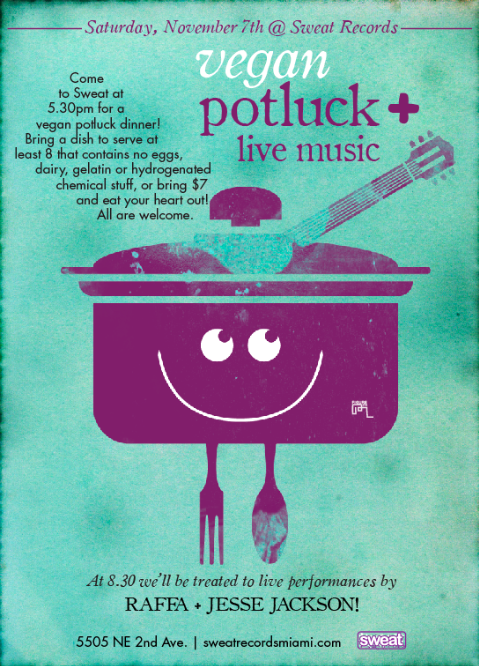 A few dishes already being supplied include: mashed potatoes, Raffa's famous veggie chili, eggplant spread, brownies, a lentil loaf and more!
For recipes and ideas, here are a few great sites:
Of course there is also the option to take a non-vegan recipe and veganify it!  It's beyond easy to use Earth Balance instead of butter, soy or rice or almond milk instead of the cow variety, etc.  To me one of the best things about cooking (versus baking) is the ability to improvise!
We'll provide dishes, napkins, etc. but you're more than welcome to bring your own reusable set.  The whole shebang starts at 5.30pm and at 8.30 Raffa and Jesse will play intimate sets on the Sweat stage.  Hope to see you tomorrow!