Time to welcome another great local release: JESP is the solo alter-ego of musician Joseph Espinoza, former lead singer of the late Miami band Outereach, and we're debuting his brand new record right here!
JESP's first full-length album "Heart Rhythm" is straight-ahead electronic pop with a definite retro-rock slant, aptly described by the New Times as a "cross between Chromeo and Jan Hammer."  It's definitely worth a listen for any fan of upbeat, danceable pop.  I've been spinning the title track out in my sets at The Vagabond for a couple months and the crowd's been digging it.  As Joey himself has said, "This album is for Miami and anyone else who dares to listen."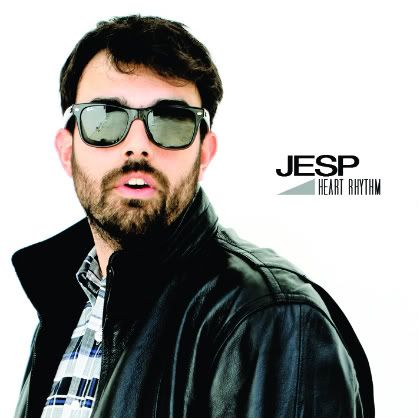 You can click here to download the album for free for a limited time,
-OR–
You can click below to purchase the album from Snocap for $9.99:
The choice is yours, but of course purchasing music is a great way to support local artists.
Going to shows is another great way to support!  Your next chance to see JESP live is at the official album release show, Saturday, November 14th during Second Saturday Gallery Walk at the Awarehouse.  Surf over to myspace.com/jespmusic to stay in the loop.