Just in time for Halloween, we've got a fresh shipment from Kid Robot!  Come to Sweat to grab some of their new MINI Totem Doppelganger ghosts!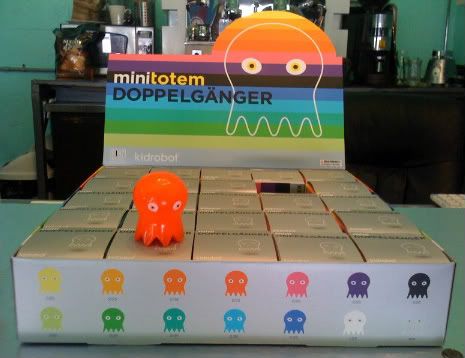 They're stackable and only $5 a pop.  Collect them all!  We've also got a fresh case of full-size blank Munny customizable art toys.  The holidays are just around the corner and a Munny – decorated or left blank – makes a fantastic gift for a creative friend. They're $24.95 online but we've got them for just $20 at Sweat!
UPDATE: Also in, FriendsWithYou's adorable albino Mr. TTT plush dolls!