Your funtime planning just got easier! Sweat Records generously provides you with your guide to what's going on this weekend:
Tonight after the Thievery Corporation show, you'll no doubt be at The Vagabond for the best indie/electro/rock party in town. We have Fischerspooner tour-mates Organicarma in the house this evening with their exciting audio-visual performance. DJs Ray Milian, Mike Deuce, Alex Caso, Danny Ashe, Just Dandy, Carmel Ophir + UVS provide your dance soundtrack for the evening. We open up at 10, you can get in free til 11, and we offer $1 PBR cans and Rolling Rock drafts til Midnight!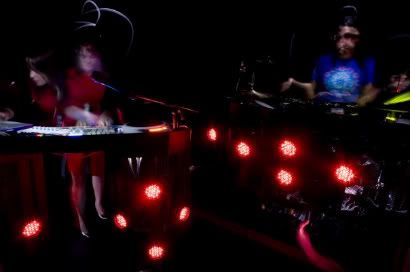 Saturday you can Art Walk early (starts at 6) and still get to Sweat Records by 9 for the much-anticipated return of Pure Imagination! Matt Gajewski is back with more of his fantastically dark humored tales set to sounds composed by his talented backing band.
After Sweat, you can head down to PS14 and catch Sweat favorites BFGF playing live at the after-party for the TM Sisters' Whirl Crash Go! Plus you can catch DJs Hottpants, DS, Otto and more.
And next door at The Vagabond don't miss two killer UK DJs Lee Burridge and Danny Howells with your hostess Back Door Bamby!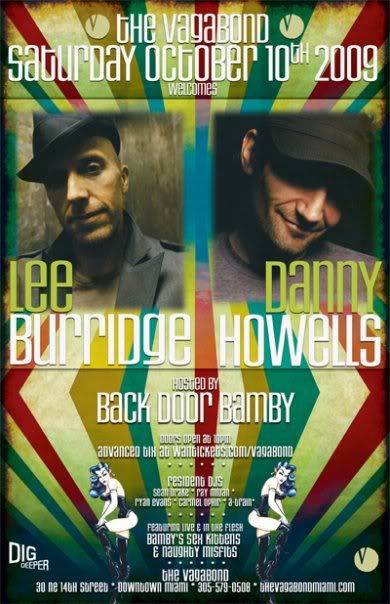 You have Sunday to rest before the fun starts back up in-store Monday for John Hancock (ANR) + Divorcee (DHS) live, followed by Casa De Ha-Ha on Tuesday. Hopefully you wrote all that down, or you can just check it on your iphone. See you out!