This Thursday night come out for an in-store performance by Austin, TX trio HARLEM.
Harlem are currently "blowing up" as they say.  In fact Matador Records, who've brought you billions of your favorite bands over the years, just signed them to a multi-album, worldwide record deal.  Not too shabby.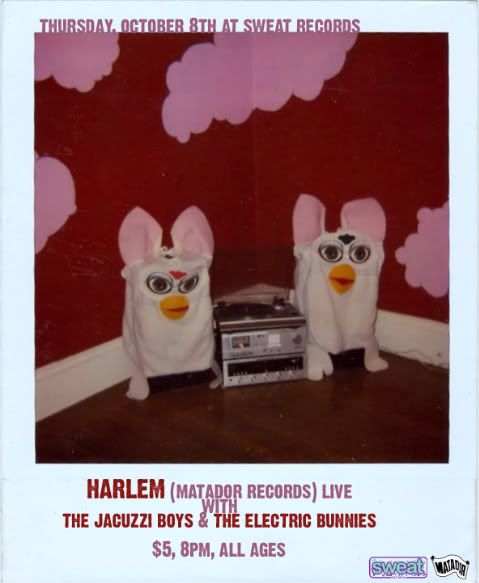 Listen to their catchy tunes on myspace and be here Thursday night so you can say you saw them way back when… They'll be playing with Miami's own Jacuzzi Boys and the Electric Bunnies opening so you know it's going to be a great show!  Only $5 and all ages are welcome as always.
(P.S. Due to the in-store there will be no Sweaty Yoga this week.  We're thinking of moving the day anyway so we'll keep you posted!)