Their name was a bit confusing for a moment but the transition from Steph Taylor, to Steph Taylor and The State Of, to The State Of is now complete.
Pianist/vocalist Steph and drummer Nabedi Osorio make some of the sexiest dark indie pop this side of Björk, Tori and Thom… High praise we know but come out this Friday at The Vagabond and see why they're touring all over and winning fans along the way.
They'll be performing live at 11.30pm inside in the main room!  Admission is free before 11pm and you know we've got those $1 PBR cans or Rolling Rock drafts until midnight so there's no excuse not to make it out on time!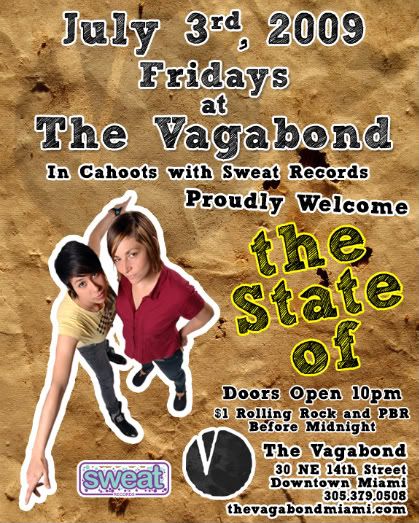 Get your advance listening on at myspace.com/thestateofmusic and see you Friday…