Thanks to all who came out for our 1-Year Anniversary of Fridays at The Vagabond last weekend! Van*Gloria were glorious and Panic Bomber was the bomb!  This week we've got a special treat in the form of two awesome national acts that will be gracing the stage in the main room…
First up, PAPER ROUTE!  This melodic indie band from Nashville is gaining tons of momentum with their new single "Carousel."  Check out the video for it on their myspace page.
Headlining tonight, we've got NYC's YOUNG LOVE!  His energetic electro-dance-rock is sure to move your feet.  Peep his page for tons of videos (including one by Terry Richardson!), tracks, Twittering and more.
All this and $1 Red Stripes before midnight!  Can't beat that.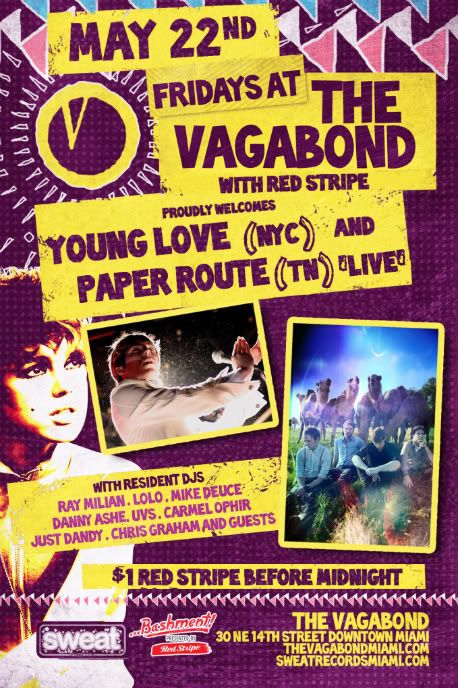 P.S. You can RSVP on our Facebook event page here.  See you tonight!