Well you already know Sweat loves Morrissey.  So tonight, we're inviting all the other local Moz fans over for the Miami premiere screening of the new "Passions Just Like Mine" documentary by indie filmmaker Kerri Koch!  It follows the lives of Latino Moz fans in LA with footage from Smiths tribute bands and beyond.  Full description after the jump.
Seating is at 8pm, we press play at 8.30 and like all Movie Mondays this screening is FREE!
P.S. Don't forget next Monday the 25th is Serge Gainsbourg tribute night with a listening party for the long-awaited domestic release his '71 epic "Histoire de Melody Nelson" and rare DVD footage!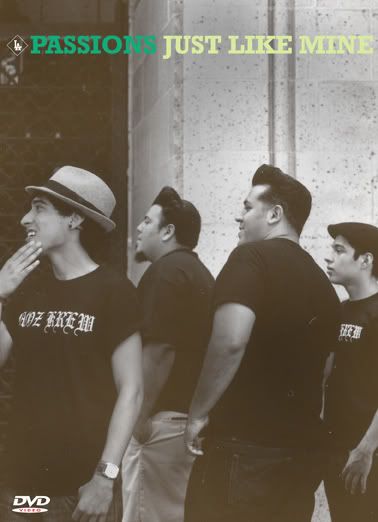 "Passions Just Like Mine is a documentary film telling the story of Latino music fans in the greater Los Angeles area whose lives have been utterly transformed by the words, music, and lifestyle of British pop star Morrissey. The film offers a stirring glimpse into how one's course in life can be changed by a total stranger with seemingly no cultural similarities. The fans' stories are revealed by the devoted themselves, providing powerful portraits of their obsession and transformative journeys. The camera follows these fans to Smiths tribute shows, Morrissey fan conventions and into Latino neighborhoods and family homes where the influence of the British pop icon resounds. One-on-one interviews with the fans are interspersed with personal archival materials including fanzines, flyers, and photographs, as well as live-footage from tribute bands such as Sweet and Tender Hooligans and These Handsome Devils. Passions Just Like Mine creates a window into a world where an eighteen-year-old Mexican immigrant can become obsessed with a forty-five-year-old man he's never known, and even more profoundly, that this same young person is anything but alone."