Hear ye:
Tonight is the 8th installment of Pure Imagination Live at Sweat Records, AND the release party for the brand new Pure Imagination BOOK!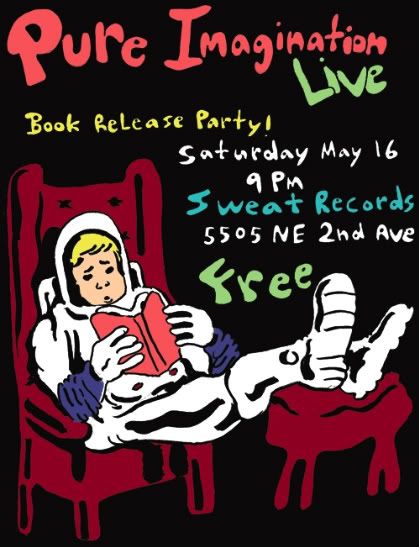 Matt Gajewski will be reading a new story over live soundtrack accompaniment from some of Miami's finest musicians.  All the previous episodes of Pure Imagination are on the website and you can watch the piece that WLRN's ArtStreet did on the show from a previous blog post here.
See you tonight.  If you want a seat don't be late!
UPDATE: You can get your book signed tonight by the author and illustrator if you buy a copy.  Support!