From the neat-o, free-music-havin' RCRD LBL site:
"True – Blair Waldorf (i.e. Leighton Meester) plays prim, posh society gal with a cock-teasing mean streak on the hit CWTV show Gossip Girl, but rumor has it that the real Leighton Meester wants to be a singer-songwriter. Does she have pop-diva chops? We'll let you decide. We've included Meester's sexed-up version of Awesome New Republic's dance-pop song "Birthday" as well as the Miami-based band's original version for comparison. The good news is, either way, "Birthday" is a dance-friendly jam."
Yes, we are so super indie that we've never seen the show, but it's cool to have a famousy person do your track either way.  You can hear the original "Birthday" on ANR's new EP available ONLY at Sweat, via RCRD LBL, or in my sets at Fridays at The Vagabond.  It's my favorite new jam and has been stuck in my head for weeks!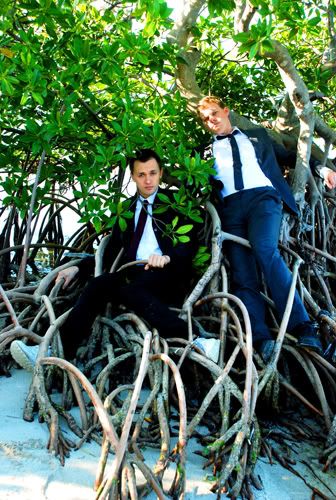 Heads up: we'll be doing ANR's official tour homecoming/album release show at The Vagabond on Friday, May 1st so mark your calendars.
UPDATE: Perez Hilton picked this story up and neglected to mention ANR. They're from your hometown bro, give some love.