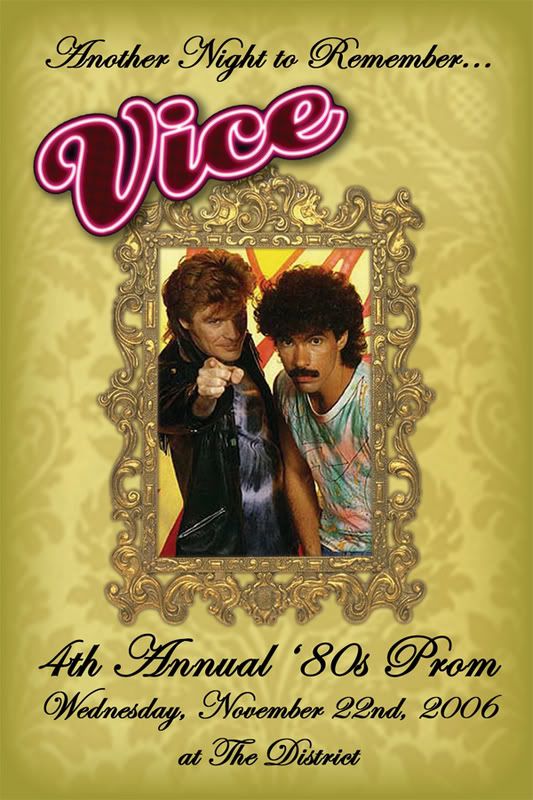 REMINDER: The 4th Annual '80s Prom is this Wednesday, November 22nd at The District!!
Prom band ANIMALS OF THE ARCTIC take the stage at Midnight with a special set of '80s covers. Afterward, DJs Matt Cash (PopLife) and Dennis M (FLAUNT) play all your favorite new wave and '80s dance hits.
In the Red Velvet Room, be ghettofabulous with DJ Hottpants (Roll Out) and Lahora spinning nostalgic '80s freestyle, booty music, and guilty pleasures.
Plus, slow dances, elegant decorations, prom photo booth with pix by Jipsy of nefariousgirl.com, $3 buds and "prom punch" drink specials, and MORE!!
COVER IS ONLY $5!!
You can also RSVP on the Event Page on Myspace.
We hope to see you out there, dress sharp and tease your hair!!